October 2020 - New Comic Books For Sale Online at White Dragon Comics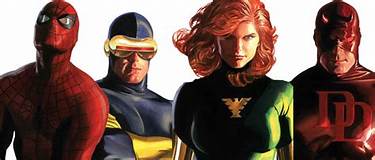 October 2020 was the start to New Comics released, in my opinion. With the flu, "Covid" continuing changes were needed and instituted world-wide, which allowed people to return to work, including writers and artist of comics. And. in October 2020 more comic book titles were released then the previous three months. White Dragon Comics is proud to offer these comic books and more for sale online on our web-store White Dragon Comics.
In October 2020 Image Comics, AWA, Boom Studios and several more awesome publishers provided us with tons of new comic book titles! The hottest-selling comic book of all time "The Walking Dead" made a huge comeback, re-releasing the comic book in color! For the first time, horror comic Walking Dead could be purchased and read in full-color and fans went crazy! You can still find a few Walking Dead Deluxe comics for sale online at White Dragon Comics, while supplies last.
You can buy the latest releases from October 2020 online at White Dragon Comics. Looking for New Releases, find them at White Dragon Comics as well! We have one of the largest online comic book stores to hit the Web! Comics galore are here and for sale now!
All comic books are New, Uncirculated Comic Books!