IDW Features "Movies" in Comic Books Sold Here at White Dragon Comics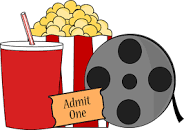 Movies and comic books go hand in hand and that's why Comic Book Publisher IDW and their incredibly talented crew of writer and artist create the hottest selling comics based on Movies. Some comic books sold here are continuing stories from a movie, some comics are prequels, coming before the movie but which ever you prefer, it can be bought at White dragon Comics (while supplies lasts).

It totally stinks when you have just finished a spectacular movie and it leaves you wishing for more. You want more story, more action and adventure and more of those marvelous heroes, heroines, villains and characters you were introduced to. What do you do? You turn to Comic Books! Yep, comic books. IDW publishes many different popular films in comic book format and shoppers can buy these cool comic books here at white dragon comics.

Star Trek, True Blood, X-Files and many more are just a small sampling of the great comic books sold under IDW Comics insignia. Pop-Culture Icon "Godzilla" can be found featured in all-new comic books and another pop-culture icon the "Ghostbusters" can be found starring in new adventures in comic books!
IDW is committed to bringing fans the Hottest Blockbusters Movies in New Ongoing Adventures, Specials and One-of-a-kind Comic Books! And, Shoppers can buy them all in one place, White Dragon Comics!

Enjoy our fantastic selection of comic books based on Movies and published by IDW Comics here at White Dragon Comics. Take advantage of our low shipping rates and speedy service. Buy Your Comic Book Today!