Action Lab Comics are Fun Comic Book Reads, But Them at White Dragon Comics
Action Labs, their writers and artists bring comic books to life with fun characters and cool adventures! Sworn to bring the world the most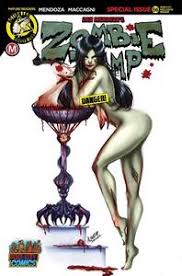 action packed, most thought-provoking, most entertaining comics available, Action Labs will blow your mind! Shoppers can buy Action Lab comic books online at White Dragon Comics, just below.

Shoppers can find comic books written for kids all the way up to adults. There are funny comics, crime-drama comics, mystery and much more! Comic book readers everywhere will find a comic-read that will sate their comic book "fix" with Action Lab Comics. And, White Dragon Comics has one of the largest selections of Action Lab comic books to purchase from.

If you like horror comic books Action Lab's Puppet Master are among the hottest-selling horror comic offered today! And if you like horror with a little humor Zombie Tramp and Dollface will leave you "LOL-ing" out loud.

Shoppers can buy Action Lab comic books at White Dragon Comics. We encourage shoppers to check out other fun publishers like Aftershock Comics, Zenescope Comics and Image Comics for similar comics.

Take advantage of White Dragon Comics low-shipping rates, fast-service and astonishing prices on comic books, place your order today!