DC Comics New 52: Futures End is Here! You Can Buy These Comic Books Online at White Dragon Comics.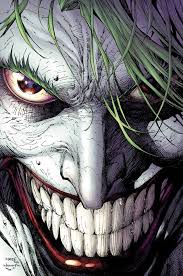 DC Comic's New 52 comic book has taken readers by storm, prompting DC Comics to publish several weekly-series. "Futures End" is one of the weekly-series released under the DC Comic banner.

Co-publisher Dan DiDio, explains "Futures End comics will show you where characters may be heading (in the future) and what this may mean for the current timeline in the DC Universe. You buy "Futures End" comic books online at White Dragon Comics.
In April 2014 a teaser image of Futures End was released by Janin, that showcased previously unknown characters for the series, such as Mister Terrific, Lois Lane, Robin and other exciting heroes and villains. All these characters will be featured in The New 52: Futures End comic book weekly-series. And, don't forget you can buy these comic books and more online at White Dragon comics.
In addition to The New 52: Futures End weekly comic book series, DC also published a set of one-shots, one for each New 52 series. Comic books will be featured in 3-d and 2-d cover format. Learn about the future before it begins! All Futures End one-shots are set five years into the future and incorporated some new characters, along with their well-known heroes of today!
DC Comics New 52: Futures End are sold online at White Dragon Comics. Along with Futures End comics you can find all the New 52 weekly-series of comics for sale! I encourage you to take your time and look over our extensive collection of cool comic books for sale online. Enjoy and Order Today!