Black Labels Comics: DC's All-New, Cutting-Edge Imprint of Comic Books Can Be Purchased Online at White Dragon Comics!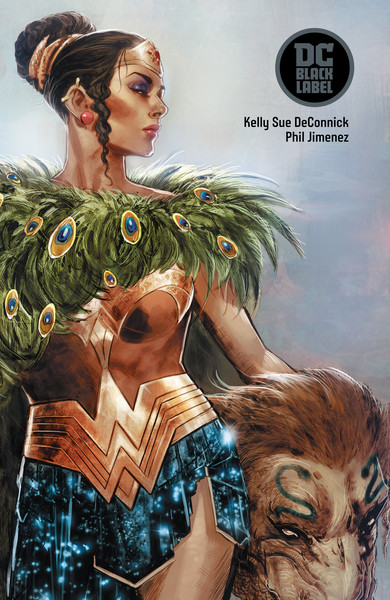 2020 brings a new twist in the DC Comic Universe as Vertigo Comics becomes an All-New Imprint, Black Label Comics. Quoted from DC Comics, "DC launches new publishing imprint DC Black Label which brings edgy and provocative standalone stories to the legends of Batman, Superman and Wonder Woman. These All-New Comic Books are Available for sale online at White Dragon Comics. Now!

The Black Label Imprint is dedicated to giving premier writers and artists the chance to expand on DC's unrivaled characters with unique, standalone stories set outside of the DC Continuity. The imprint will be DC's home for classy, collectible superhero stories aimed at mature readers looking to be challenged and surprised as they're entertained, with an eye for the unique and remarkable." And, all of these comic books are available now, for sale online at White Dragon Comics! (while supplies last).

White Dragon Comics will be carrying all the new comic books that spin out of the new Black Label Imprint, along with the classic ongoing Vertigo Titles that will now be printed under the new logo. Shoppers will find tons of new Black Label comic books for sale and new comic books that were published when the company was formally known as Vertigo Comics sold here, online at White Dragon Comics.

You can find the latest releases of Black Label Comics along with premium "back-issues sold" at White Dragon comics. You may also find exclusives comics like like the Batman Damned series, Sandman Comic Books or Hellblazer comic books, which received a make-over taking the comic book back to classic Constantine!

You will enjoy the most amazing stories written under the new Black Label Comics Imprint. Dive into something different today. Buy your new Black Label Comic Books Today at White Dragon Comics.