January 2016 was a great month for Horror and Superhero fans. New issues and On-going comics released this month are sure to please fans of all genres. White Dragon Comics offers fans a large selection of comic book titles from January 2016.
If you like zombies then the Walking Dead comic book is for you. January 2016's issue has to be one of the bloodiest comic books released to date! You can buy this must-have issue online at White Dragon Comics. The story was phenomenal, mind-blowing, and crazy good! Kirkman knocked it out of the park, one of the best to date!
Spider-Man/Deadpool # 1, yep Marvel did it! They introduced a team-up like no other, Spider-Man and Deadpool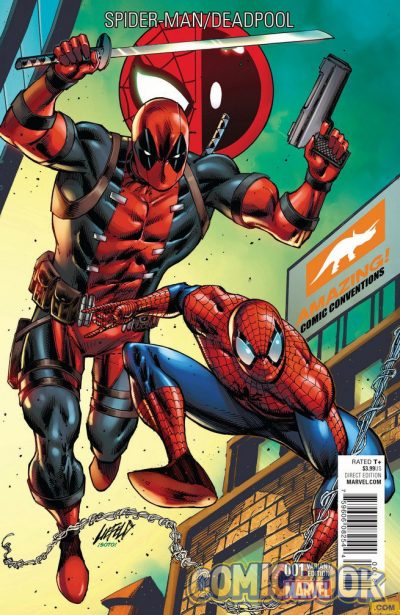 together! The webbed warrior and the Merc with the Mouth will leave you in stitches, literally! Spider-Man fans, Deadpool fans this is for you a one-of-a-kind match-up! Find online today, while supplies last at White Dragon comics.
Batman and the Joker heated things up in January, they put a real thaw on the month, LOL! And Harley Quinn went on a rampage through Arkham Asylum to save a friend but finds something more sinister than she could have ever imagined in DC's comics' newest releases in January 2016.
White Dragon Comics offers these comic books and many more for sale, online right here. You can find anything from kids to adults we have all your reading material needs! Buy your comic books today at White Dragon Comics!
Here at White Dragon Comics you can find many of these comic books for sale, plus many more. From Kids to adults we have all your reading material needs! Superhero comic books, action and sci-fi, humerous and horrifying, childrens and tweeners it's all here, take your time and browse are large selection of comic books for sale on-line today.