Buy The Newest, Exciting Reprints of DC Universes Key Issues with, DC Dollar Comics at White Dragon Comics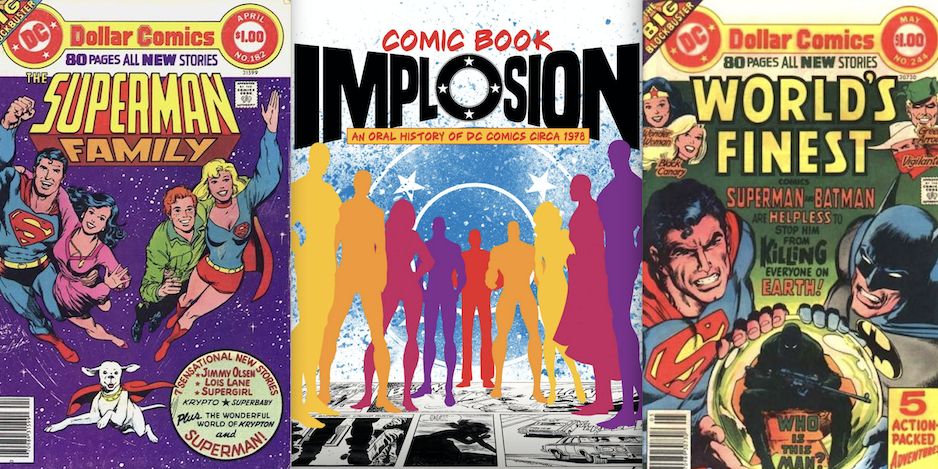 DC Comics wants to bring the joy of comic books to audiences everywhere and to accomplish this goal they offer shoppers One Dollar Comic Books! DC Comics continues to publish a series of must-have reprints of key books from DC history for comic fans. And, at the cost of only a dollar it becomes so affordable to jump right into these comics. DC Dollar Comic Book shoppers can find these comic books for sale at White Dragon Comics!

The greatest characteristic of the Dollar Comics line is exposing newer fans to some of the greatest stories from DC Comics' history. Readers can experience the awe in discovering a new hero or villain like fan-favorite Harley Quinn in the reprinting of The Batman Adventures #12. A copy of this issue of Batman Adventures itself is out of reach for a lot of collectors, let alone fans who just want to read the story. That makes a one-dollar reprint something important. Shoppers can find these DC One Dollar Comic Books sold at White Dragon Comics.

Swamp Thing, an icon in DC Comics is the oldest reprint so far in the Dollar Comics line. This is the first issue written by Len Wein and drawn by the ultimate horror artist, Bernie Wrightson. Younger comic fans may not be familiar with Wrightson's work but need to be, he is one of the greatest horror artists ever to draw comics. That is why for only a dollar, this comic book reprint is a necessity to buy.

Shoppers, you will find these DC Dollar Comic Books for sale at White Dragon Comics. Find key issues, one-of-a-kind adventures, history making events and more when you buy DC Dollar Comic Books at White Dragon Comics!