Werewolf Comics are Ghoulish Tales in Comic Books and Shoppers Can Buy These Grisly Stories at White Dragon Comics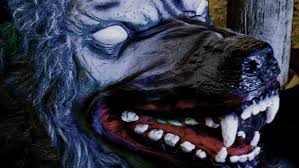 Werewolf Comic Books are ghoulish stories featuring werewolves and their stories, how they became a werewolf, how they deal with their afflictions and the bloody aftermath of the curse placed on the poor soul.

Some of the hottest-selling comic books today are about these supernatural creatures, if you are interested in reading the unique stories that have spun out of the comic book universe, then you are on the right page! Just below shoppers will find several Werewolf Comic Books for sale!

Since the beginning of the horror genre, Werewolves have been the monster of choice in Pop Culture. These often-misunderstood creatures have been showcased in movies, television series and the most entertaining medium in pop culture, Comic Books! Shoppers can find comic books starring Werewolves at White Dragon Comics.

In folklore, a werewolf or lycanthrope, is a poor soul with the ability to shapeshift into a wolf, either purposely or after being placed under a curse or affliction, which is often obtained by a bite or scratch from another werewolf. Transformations often occur during the night of a full moon.

Werewolf Comics continue to memorize readers and publishers have taken notice, presenting fans with several ongoing comics showcasing their favorite superhero turning into a werewolf or seeing them in a cool knock-down-drag-him-out fight with a werewolf!

Comic Book Readers/Shoppers on-the-hunt for comic books written with or about werewolves can find several different comic books to purchase from here at White Dragon Comics.

White Dragon Comics offers the lowest shipping rates possible. If you are looking for monthly subscriptions (never miss a comic book issue again) we ship anywhere in the USA just contact us and we'll set you up so you never miss an issue of your favorite comic book/books.