Justic League Comic Books - Sold Online at White Dragon Comics!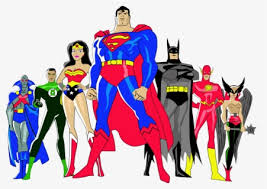 Justice League Fans you can purchase the Newest Justice League comic books online at White Dragon Comics! We sell the latest releases along with new-back issues of Justice League comic books centered in the New 52 Event.

Justice League comic books feature a team of the strongest, smartest, and most powerful Superheroes the DC Universe. The Justice League members are the Earth's first defense against all beings as well as supernatural threats.

There have been several superheroes that were part of the team over the years, and there have been several incarnations of the team as well. Justice League was founded by Aquaman, Batman, Flash, Green Lantern, Martian Manhunter, Superman and Wonder Woman. Over the years the Justice League comic books have had a rotating roster of superheroes from the DC Universe such as Atom, Black Canary, Hawkgirl, Plastic Man and many more! And as always, these Justice League Comic Books from the New 52 are available for sale at White Dragon Comics Online.

You can enjoy all the newest Justice League comics sold online at White Dragon Comics Today. To find New Justice League comics check out our New Releases Section.