Modern Fantasy Comic Books take Fairy Tales, Folklore and Legends, Moderizing them in All-New Stories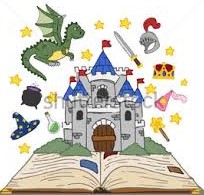 Modern Fantasy Comics features stories and events that take place in the real world. Comic book stories in this genre take fairy tales, myths and legends and place them in present time. For instance, publisher Zenescope Comics and their talented writers often take characters like Alice Liddle, Snow White and the Wicked Witches have all been presented in stories taking place now, in modern times.

Modern Fantasy comic books are entertaining, comics released are sometimes humorous and sometimes terrifying, but all have a fantastic intriguing story. Zenescope's version of Robyn Hood is a modern-day teenage female, who has been seriously wronged! Shoppers can read these exciting action-packed comic books at White Dragon Comics.

White Dragon Comics sells a large variety of Modern Fantasy Comics, both in our brick & mortar store and online, Besides the widely popular Robyn Hood,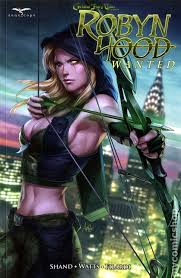 shoppers can find the longest running Modern Fantasy Comic Book, "Fables" which was followed by "Everafter" taken directly from the Pages of Fables. Featuring stories about various characters from fairytales and folklore who refer to themselves as "Fables."

Modern Fantasy, Fairest which spins out of Fables also is a unique comic book that balances horror, humor and adventure, while it explores the secret histories of Sleeping Beauty, Rapunzel, Cinderella, The Snow Queen, Thumbelina, Snow White, Rose Red, and more!

White Dragon Comics brings shoppers the latest in Modern Fantasy Comics. We encourage you to take your time and look over our extensive collection of comic books sold online; we are sure you will find Modern Fantasy comic books very entertaining.