Comic Books Featuring Video Game Characters Are Tons of Fun! Find a Huge Selection at White Dragon Comics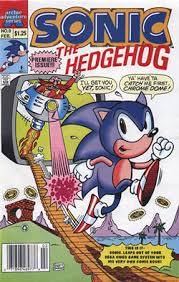 Video Game Junkies get your fix here! These comic books are full of the hottest Character's from Video Games! These heroes and villains are so popular they have been put into the pages of comic books. Video Characters contain some of the most notable characters pulled from the game and featured in comic books with all-new stories. Shoppers can buy comic books featuring Characters from Video Games at White Dragon Comics!
One of the most popular video games to hit gamers was Sonic The Hedgehog. This guy was so popular it lead him right into the comic book world. Sonic is published by Archie Comics and is based on the hit video game as well as the 1993 Saturday morning cartoon show. Sonic comic books have run for 290 issues and is still going strong. An interesting fact about Sonic; in June 2008, Guinness World Records formally recognized it as the longest running comic series based on a video game.

Mega Men, another cool video game that is published as an ongoing comic book series, that sells like hotcakes. Unlike Sonic comic books, Mega Man did not follow the game (in exact order), but was just as popular a comic book as Sonic. In fact, there have been a few crossovers between the two comic books, "World's Collide" and "Worlds Unite" were two of the highly successful crossover events from Archie Comics.

IDW brought crazy fun to the comic book world with Angry Birds. Angry bird comic books are based on the hit mobile app, "Angry Birds." These loco birds not only graced the pages of comic books but also had a hit television show.
White Dragon Comics carries the latest Comic Books Featuring Video Characters, sold here! These comic books are great for the whole family! Kids, teens and adults will love reading comics featuring zany video stars! Buy your comic books online now at White Dragon Comics!