Comic Books...Marvel Comics' All-Ages Avengers Comic Books For Sale
Marvel Comics has always had crazy characters featured in their comic books… Iron Man, Beast Boy, Ant Man and Wasp just to name a few… strange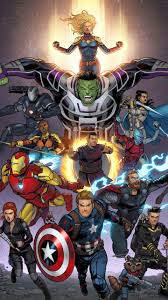 hero names for sure, but oh so much fun to read! Avengers, Earths Mightiest Heroes comic books published by Marvel Comics are fun, All-Ages adventures. These awesome comic books appeal to kids of all-ages, fun reads with no harsh violence or bad language, just good guys fighting evil and saving the planet. Marvel Universe line of comics not only clearly lets fans know they are in for great stories, but also lets parents know where to find great stories to share with their kids. Avenger comic books can be found for sale here, at White Dragon comics, just look below…

Avengers Assemble comic books not only spun out of the 2012 movie Avengers, but the comic book also starred the cast of the movie in all-new adventurous tales. But, after issue #8 the Avengers Assembles comic books switched directions mainly becoming a cross-over event comic book… If you're shopping for Avengers Assembles comic books or any of the other fantastic All-Ages comic books starring the Avengers, you have hit the jackpot… White Dragon Comics proudly sells the latest in All-Age Avenger comic books.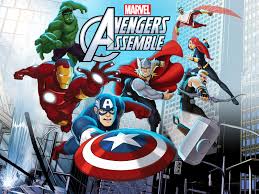 Shoppers can find Earth's Mightiest Heroes including Captain America, Thor, Iron Man, and Black Widow all together and smashing evil in one-of-a-kind adventures at White Dragon Comics. Evil foes The Red Skull and Thanos of Titan are two of the biggest and strongest targets' the Avengers must tackle in all-ages Avengers, Earths Mightiest Heroes comic books.
White Dragon Comics brings comic book readers all the latest in Avenger comic books from Avengers Assemble to Captain America, so if you are looking for a great all-ages comic book adventure, look no further it's right here at White Dragon Comics.

Readers will find all the latest, new comic books from Avengers, Earths Mightiest Heroes to Spider-Man and beyond. Order today! Shoppers will receive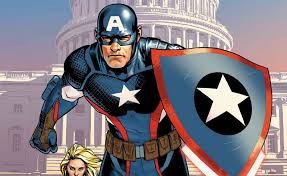 low shipping rates and fast, friendly service.