Portal Fantasy Comics take Readers through a Magical Gateway to New and Exciting Worlds, Shoppers Can Find Portal Fantansy Comics for Sale here at White Dragon Comics!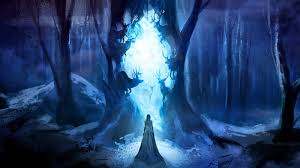 Portal Fantasy Comics take readers through a magical gateway to new and exciting worlds. Comic books can transport a reader into a story through cognitive vision, that is the story's portal and when the story takes a main character through a portal in this case a fantasy world, you have, Portal Fantasy Comic Books. Shoppers can find a huge selection of Portal Fantasy Comic Books sold at White Dragon Comics.

Zenescope Comics is one of the leaders in Portal Fantasy Comics Books. They have been publishing portal fantasy comic books for several years. Their biggest hit-sensation Alice, from the Wonderland series is one of Zenescope's most popular on-going comic book series, but unlike the fairytale version this is a Wonderland you do not want to visit, this wonderland is brutal, ferocious and spine-chilling! Fans can buy Zenescope Comic Books right here.

Boom Box! which publishes comics for all-ages publishes monthly comic book, The Backstaggers, a perfect introduction to Portal Fantasy Comics.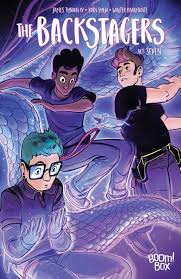 Backstaggers offers readers a look behind-the-scenes of a high school stage crew and their adventures. Backstaggers a group of outcasts and weirdos have bonded, in a magic world behind the curtain of their high school theater, can they remain true to one another? Find out today in the best-selling Backstaggers comic book.

Portal Fantasy Comics are published by several different publishing companies and White Dragon Comics strives to bring readers the latest choices in portal fantasy comic books. We encourage you to take your time and look over our extensive inventory of comic books for sale, you never know what treasure you might find!